If you are looking to set up an e-commerce store to generate revenue for your business, there are many factors to consider to ensure success.
With the right strategy, you can build an online store that not only generates income but also helps you reach out to new customers and increase your brand's visibility.
From finding the right platform and payment methods to selecting top-notch products and services, creating a profitable online store requires careful planning and execution.
The success of expanding online in the past was often boiled down to a few ideas:
Secure a good place for your commerce activities,
Be louder than your opponents to draw more consumers, 
Be able to operate with low cost to get more profits.
Choose a Profitable Niche and Develop a Proper Business Plan
The e-commerce sector is wide and varied. Even the biggest online retailers, such as Amazon, were once small-scale niche stores.
To determine your specific area to focus on within the eCommerce market, research different niches to identify potential areas of interest — conduct SWOT.

Download a free example of a business plan template.
Perform SWOT Analysis — Strengths, Weaknesses, Opportunities, and Threats
Conducting SWOT helps to identify the key factors that could impact the success of a product or niche, and provides a clear and organized way to evaluate the potential opportunities and risks.
Discover Untapped Opportunities in Your Industry by Identifying Unmet Consumer Needs
Through focused research, you can pinpoint areas where there is high demand but limited supply in even the most popular product categories.
Here are some ways to find those gaps:
Monitor social media platforms for customer complaints, concerns, and requests for recommendations.
Analyze search volume and trends using Google Trends to compare different product types.
Understand the Type of Your Business Model
B2C  – Do you envision your business primarily selling goods and services directly to consumers through an online platform?
B2B  – Refers to the buying and selling of goods and services between businesses through an online platform. In this model, businesses act as suppliers and buyers.
Marketplace – Do you see your business operating as a marketplace platform, connecting buyers and sellers of goods and services in a specific niche or industry? A marketplace platform is a type of e-commerce platform where multiple third-party sellers can list and sell their products or services to a large audience of buyers.
Dropshipping  – Do you envision your business utilizing a dropshipping model to sell goods to consumers? Dropshipping is a business model where the seller does not keep goods in stock instead they transfer orders and shipment information to the manufacturer or to the wholesaler, who then ships the items directly to the customer.
Select Your Ecommerce Platform
E commerce platforms or ecommerce website builders are software that you will use to sell your goods online.
When choosing an e-commerce platform, it's important to consider the various types available and the features and extensions each one offers.
While it may be tempting to opt for the most affordable website builder, doing so may lead to the need for migration in the future, adding complexity to your e-commerce operations.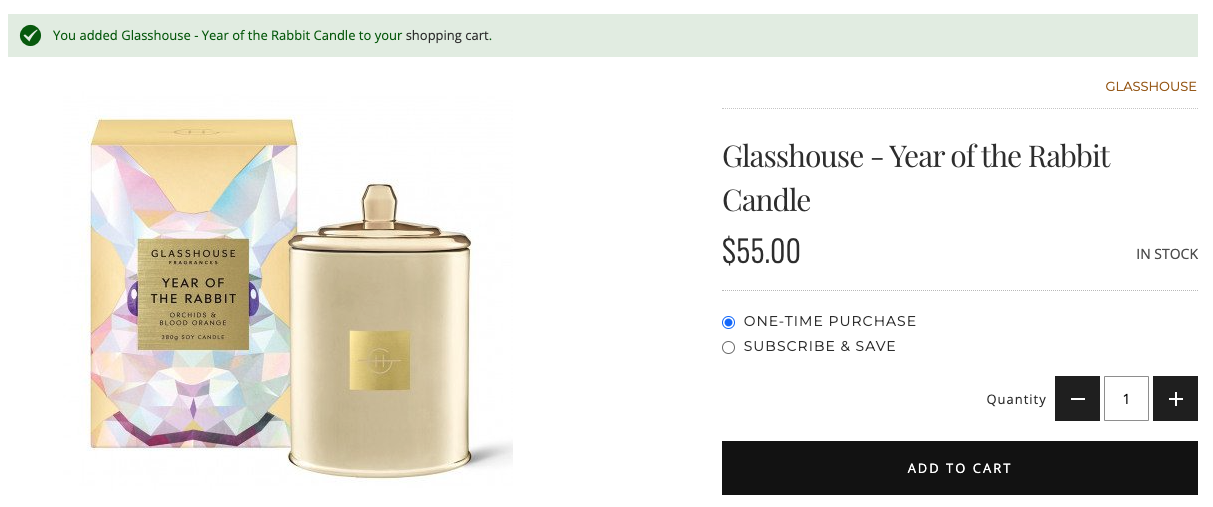 When evaluating different options, consider the following:
Scalability: Does the platform have the capability to grow with your business?
Customization: Can the platform be tailored to your specific needs and branding?
Integrations: Can the platform integrate with other tools and software you use?
Security: How secure is the platform?
Support: What kind of customer support is offered?
Cost: What are the initial and ongoing costs associated with the platform?
It's important to consider the long-term when choosing an e-commerce platform, even if you're just building your first version. This will ensure that your e-commerce site can grow and adapt as your business evolves.
If you need help with the selection you can schedule a free consultation.
Hire an E-commerce Development Agency
When searching for an e-commerce development agency, it's important to consider the agency's experience and expertise in building e-commerce platforms and their ability to deliver a solution that meets your specific business needs.
When evaluating different agencies, consider the following:
Portfolio: Look at the agency's portfolio of previous e-commerce projects to get a sense of their experience and expertise.
Services: Determine if the agency offers the services you need, such as platform selection, UX design, front and backend development, and ongoing maintenance and support.
Communication: Assess the agency's communication style, responsiveness, and level of transparency to ensure that you will be able to work well together.
Reviews: Look for customer reviews or testimonials from other clients to get an idea of the agency's reputation and quality of work.
Cost: Compare the costs of different agencies to ensure that you are getting the best value for your investment.
It's important to choose an e-commerce development agency that has the skills and experience to deploy a platform that meets your business requirements, and also has a good track record, and is responsive and easy to work with.
Pick a Bespoken Design
Choose a design that is visually appealing and user-friendly, and that aligns with your brand.
Possibly discuss the design with a UX specialist. UX (User Experience) design is the process of designing products, services, or systems that are easy to use, understand, and navigate for the people who interact with them.
When designing the navigation for an eCommerce store, it's important to keep the customer experience in mind.
Here are a few key elements to consider:
Simple and Intuitive Navigation: The navigation should be easy to understand and use. It should be clear where customers can find what they're looking for and how to get there.
Consistency: The navigation should be consistent across all pages of the site. This will help customers quickly and easily find what they're looking for, regardless of where they are on the site.
Clear Labels: Navigation labels should be clear and descriptive. Avoid using jargon or technical terms that may be confusing to customers.
Search Function: A search function is a must-have for any e-commerce store. It should be easy to find and use, and return relevant results quickly.
Categories and Subcategories: Organize your products into categories and subcategories to make it easy for customers to find what they're looking for.
Dropdown Menus: Consider using dropdown menus to keep your navigation clean and uncluttered while still providing easy access to all of your products.
Mobile Optimization: With more and more customers shopping on mobile devices, it's important to ensure that your navigation is optimized for mobile.
By keeping these elements in mind, you can create a navigation that is easy for customers to use and helps them find what they're looking for quickly and easily.
Add products With Ecommerce Website Builders

Once you have your ecommerce store set up, you can begin listing your products. Here are the steps you should take:
Before you can list your products, you'll need to gather all of the information about them, including the product name, description, price, and images.
Depending on the e-commerce platform you've chosen, you may be able to create product listings using a web-based interface or by uploading a spreadsheet. Make sure to include all of the information you've gathered about your products, including images.
Organize your products into categories and subcategories to make it easy for customers to find what they're looking for.
Use keywords in your product titles and descriptions to make them more searchable. Make sure your images are of high quality and properly optimized.
Once you've listed your products, preview your product page to ensure that everything looks as it should. Make sure that all the product details, images, and pricing are correct.
It's important to note that, depending on the number of products you have, this process could take a considerable amount of time, so be prepared to spend a few days or even weeks completing it.
Set up payment and shipping
Once you've listed your products, you'll need to set up payment and shipping options.
Choose a payment gateway. A payment gateway allows customers to make online payments. There are different options available, such as PayPal, and Stripe, research and choose the one that best suits your needs.
Set up your payment gateway. Once you've chosen a payment gateway, you'll need to set it up and link it to your ecommerce store. This process will vary depending on the gateway you've chosen.
Set up shipping options. This will typically involve setting up shipping rates based on weight, destination, and other factors.
Test your checkout process.
It's important to note that some ecommerce platforms provide built-in payment and shipping options, so you may not need to set it up separately.
Optimize for SEO
During development, optimize your store's content and structure for search engines to help customers find your store more easily.
SEO aims to increase online visibility and drive organic traffic to a business from Google, Bing, and Yahoo.
Test and launch
Once you've set up your payment and shipping options and tested your checkout process, you can review your store and launch it to the public.
Test your store thoroughly before launching it to the public, and make any necessary adjustments.
Promotion
To successfully promote a new online store, most businesses rely on various marketing tactics such as:
Social media platforms — using platforms like Facebook, Instagram, and Twitter.
Pay-per-click (PPC) advertising — using platforms like Google AdWords to display ads for the website when certain keywords are searched Ads, SEO, and Email marketing.
Email marketing — sending newsletters and promotional emails to a mailing list of customers and potential customers.
Influencer marketing — partnering with popular social media influencers to promote the website and its products.
Content marketing — creating valuable and informative content related to the products or industry to attract and engage visitors to the website.
Affiliate marketing — partnering with other websites to promote the eCommerce site and earning a commission for each sale made through the partner site.
Finally, but certainly not least
Monitor your store's performance, make adjustments as needed, and ensure that your store is always up-to-date and secure.
Keep track of customer feedback and engagement and take action accordingly.